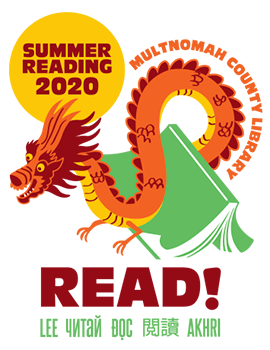 Yes! Read!
We have a bunch of great to read. Oh, OK, this is for youth. And it started in June and ends on August 31. Well that's no reason to not read.
You can read all about it, summer reading, at the Multnomah County Library site. They are open now. As you can see from the image to the side, you don't need to be an English reader to enjoy it.
Now, I have to admit I've not read much. My reading speed is slower since my stoke and my visual issues. I keep trying. At least a book a month, instead of a book a week. Perhaps, just maybe, I will regain my faculty. And you know the only way to get there is to practice – by reading.
What is your excuse for not reading? Or reading more?